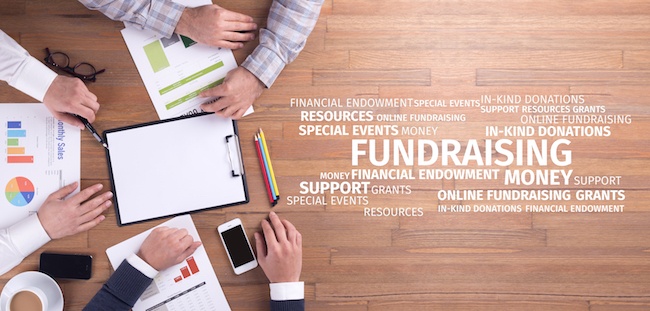 Fundraising can be a challenging task for your senior nonprofit. There are several factors to consider including donor reception, budget, and estimated time commitment. Another factor to consider; is this a small, quick, and easy fundraiser to support an immediate need or is this a long-term, large fundraising event to help fund your nonprofit for an extended period?
Whether it is long-term or short-term fundraising event, it is challenging to think of event ideas, so we compiled a list of fundraising ideas for senior nonprofits. The ideas range from fun, to easy, to more involved.
1: Peer to Peer Fundraisers
Peer-to-peer fundraising is ideal for almost any cause. Walk-a-thons, bike-a-thons, or perhaps fun runs are examples of peer to peer fundraising. P2P fundraising campaigns encourage donors to engage a broader community in their fundraising effort.
2: P2P Charity Runs
In particular, charity runs are excellent P2P fundraising events with low overhead. 5Ks are not hard to market and easy to fundraise for because of peer-to-peer fundraising. They appeal to current and potential supporters and have an excellent ROI.
3: P2P Charity Lock Ups
Supporters willingly volunteer to be "arrested" for several ridiculous, cause-themed crimes. For example, if you're fundraising for senior issues, a participant may be jailed for "not calling their parents daily."
Before the event, the arrestees set up online fundraising pages to raise funds and community awareness. When arrested and bail is set, it is a race to arrive at that financial goal to freedom.
4: Serve-a-thon Events
A Serve-a-thon fundraiser raises money for your cause and lets people help right now. This is a great incentive.
Organize a group to pick up trash in the community and ask for per item donations from friends and family.
5: Auctions
Auctions are lucrative fundraising events. Fabulous prizes are hard to resist and drive donations. Plan ahead to obtain the best auction items for more earning power.
6: Galas
Fundraising galas are perfect for causes with major donors. The real key to hosting a successful gala is usually to stick fiercely to a budget for the best return on investment.
7: Golf Tournaments
Sell passes for a charity golf event in the neighborhood as well as local businesses. Wrap up the day with an awards ceremony along with a brief presentation about the cause behind the charity and what the new funding will accomplish.
8: Classic Car Shows
Senior causes and classic cars go great together. Reach out to the community to find supporters who love to build, refurbish, and drive classic automobiles. Next, gather as many as you can in one place and sell tickets to attend.
9: Giving Kiosks
Giving kiosks are the best addition to any fundraising event. With systems like DipJar, supporters donate with their credit and debit cards at any event.
10: Online Donations
Accept donations online before, during, or even after a new fundraising event to significantly increase the amount raised. Cash isn't the king it once was and you'll find many people give when they can do so digitally.
11: Crowdfunding
Crowdfunding campaigns are an excellent way to engage a large population of small-dollar donors. They work nicely when combined with annual fundraising events. Even better, they are inexpensive to develop and rely on social sharing. Crowdfunding campaigns have the potential to go viral and raise a lot.
12: Annual Travel Raffles
Imagine a great vacation with airfare, accommodations, and activities, and then put a package together! Ask businesses and airlines to donate or use a donor's frequent flyer miles. This is a creative way to collect donations and network the community.
13: Setup Matching Gifts
Matching gifts nets twice the funds with the same amount of effort.
Let a matching gift software provider identify eligible employers who match their employee's donations. Learn more at Double The Donation.
14: Shoe Drives
Each year, the typical person throws away 7.5 pairs of shoes. What if there was a method to turn that trash into funds for your organization? Ask the community to 'walk a mile in a senior's shoes' and bring old pairs to your facility.
Then, work with a company that is going to turn the shoes into donations.
15: Sell T-shirts
T-shirts are a good way to raise awareness and funds. Organizations could partner with an internet t-shirt fundraising service like Bonfire to customize available apparel and set up a digital fundraising page that accepts additional donations on top of your t-shirt sales.
16: Basket Raffles
Basket raffles establish strong community networking and offer exposure to local businesses that support your cause. Each participating business donates a basket full of their goods or representing their services. You raffle each off and keep the revenue.
17: Text In Order to Give Campaigns
Sign up with a text-to-give provider and then start promoting text giving to your supporters. They can give digitally before, during, and after other fundraising events and campaigns.