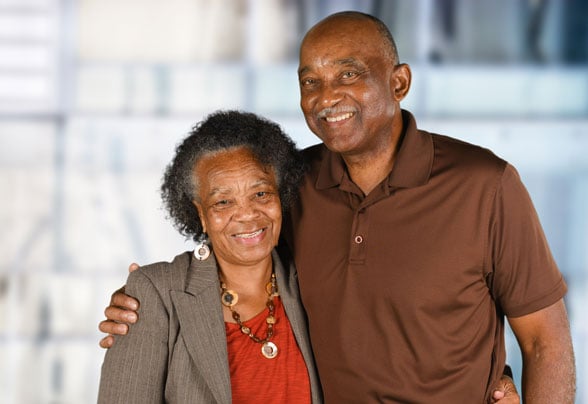 According to The National Aging in Place Council (NAIPC), more than 90 percent of older adults prefer to stay in their homes rather than move to a senior facility. One of the challenges you face as a case manager is helping seniors to age in place. People want to stay in their homes because they are most comfortable with what is familiar.
Senior Nutrition
Malnutrition affects approximately 50 percent of older adults. Malnutrition in older adults can lead to higher healthcare costs, more frequent hospital admissions, and longer hospital stays. Since appetites can decrease with age, many seniors skip meals. This can make them more at risk for malnutrition. Health issues like diabetes and cardiovascular disease can be the result of a poor diet.
Aging causes the metabolism to slow down, resulting in the need for fewer calories. Seniors need to eat wholesome, balanced meals daily. They should also avoid processed foods that are high in sodium, sugar and fat.
Home-Delivered Meals
Preparing meals may be difficult after a hospitalization or for those with chronic disease. This can be especially hard for those suffering from fatigue or limited mobility. Nutrition care, in the form of home-delivered meals, helps older adults live more independently. Seniors will have the reassurance of receiving nutritious meals delivered right to their home.
Home-delivered meals, after a hospitalization, may significantly reduce nutrition-related complications.

Home-delivered meals can reduce the occurrence of falls in the frail and elderly by up to 60 percent.
92 percent of home-delivered meal recipients reported these meals allowed them to remain independent and living in their own homes.
Studies show that home-delivered meals significantly improve diet quality, nutrient intake, and reduce food insecurity and nutritional risk.
As a home-delivered meal provider, GA Foods does more than deliver meals. They can be a second set of eyes and ears for case managers and care coordinators. Field Service Representatives (FSRs) are trained to recognize potential issues when delivering meals to your members. If they identify any concerns, they contact the Customer Care Team with the information you need for follow-up. If it is an emergency situation, they will call 911 and make sure the Care Team contacts you immediately.
Home-delivered meals may already be a benefit on your members' health plan. Home-delivered meals provide not only nutrition, but can increase the quality of life for those who wish to continue to be aging at home.
For more information, click on the image below to download our Aging in Place infographic: