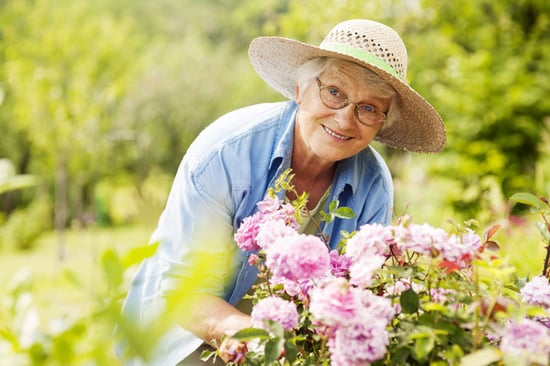 According to Kaiser Health News, 28 percent of patients (many being older adults) who are offered home health care services when they are discharged from the hospital, refuse the services available, which could lead to delayed recoveries, and reduced independence. Studies indicate that those who refuse post-discharge services may have higher rates of readmission to the hospital and a lower quality of life.
Time to Think About You!
After spending a lifetime supporting families and caring for others, many baby boomers find it difficult to ask for help. They may feel that accepting help is a weakness, and may lead to loss of control of their lives. In reality, accepting services can actually improve the recovery process, and help seniors to get better faster.
Loss of independence is the number one fear among seniors. What many don't realize are that the services available can help them to recover better in their own homes.
There are several services that Medicare may cover to help discharged patients get better at home. A sample include skilled nursing, speech therapy, and physical therapy. Some Medicare Advantage plans may cover home-delivered meals as well.
The Role of Nutrition
One out of every three adults admitted to the hospital suffers from malnutrition. If untreated, two-thirds will become severely malnourished during their stay. Approximately one-third of patients who are not malnourished will become so by the time they are discharged.
If you have concerns that you, or a loved one, may be suffering from malnutrition, here are some things to look for:
Unplanned weight loss

Loss of appetite

Not eating or only eating small amounts

Weakness and/or fatigue
Several health plans offer home-delivered meals to their members after a hospital stay. These meals can significantly impact both short-term and recovery and the long-term health of patients. Weight loss and poor nutrient intake can delay the healing and recovery process, resulting in longer, more challenging recoveries.
Home-Delivered Meals
After returning home from the hospital, it may be difficult to prepare meals. This can be especially hard for those suffering from fatigue or limited mobility. Nutrition care, in the form of home-delivered meals, help older Americans to live more independently. Seniors will have the reassurance of receiving nutritious meals delivered right to their home.
Home-delivered meals, after a hospitalization, may significantly reduce nutrition-related complications.

Home-delivered meals can reduce the occurrence of falls in the frail and elderly by up to 60 percent.

92 percent of home-delivered meal recipients reported these meals allowed them to remain independent and living in their own homes.
Get Back Out There!
Today's active adults want to return to their normal activities as soon as possible. An illness or hospital stay doesn't mean the end of a normal life for many. Sometimes a little help can go a long way to a faster, smoother recovery.
To find out if you, or a loved one, qualify for home-delivered meals, contact your health plan. Even those with chronic illnesses may qualify for home-delivered meals. Visit www.eldercare.gov to learn more.
Even after your recovery, remember eating nutritious foods can improve your overall health and give you the energy you need to stay active!
Download our eBook for more information.