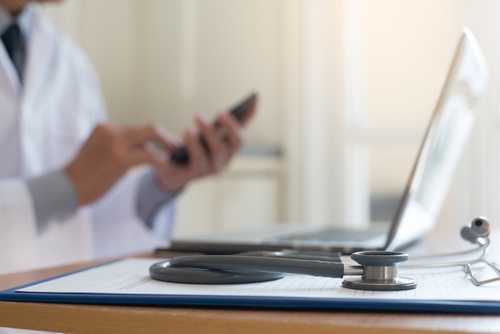 Case managers are often on the front lines of telemedicine. They have the expertise to provide help to their members, or patients, on managing chronic conditions or treating minor illnesses by phone or virtual online visits.
Telemedicine, or telehealth, is proven to be a cost-effective alternative to traditional doctor office visits. There are various studies that find telemedicine can help lower hospital readmissions and reduce healthcare costs.
An increasing number of health plans across the U.S. are expanding their benefits to include telemedicine services for their members. Plans like Aetna, Anthem, Cigna, Humana, UnitedHealthcare are examples of those offering these services. In fact, 76 percent of health systems have or will be implementing consumer telehealth in some capacity by December 2018.
Commonly treated illnesses for telemedicine services include:
Sinus infections
Upper respiratory illnesses
Conjunctivitis (pink eye)
Rashes
Adult asthma
Seasonal allergies
Common cold
Flu
Telemedicine Advantages
There are many advantages to health plan members for telemedicine services:
Telemedicine provides easy access to those living in rural areas and for those who may lack transportation.
High-quality care – studies have consistently shown that the quality of healthcare services delivered via telemedicine is as good as those given in traditional in-person consultations.
Patients like the convenience and are more likely to seek medical attention.
Members can stay home and empowers them to play an active role in their healthcare.
For providers, there are also many benefits:
Enables practices to reach more patients.
Ability to retain current patients so they don't go elsewhere.
90 percent patient satisfaction reported.
Reduced costs of healthcare and increases efficiencies.
Decreases no-shows and cancellations.
Chronic Care Benefits
Another important part of telemedicine is the use of home-monitoring devices and programs that can reduce high hospital costs. Telemedicine is an ideal way to monitor those with chronic conditions such as COPD, heart failure, and obesity. For example, telemedicine is shown to be an effective tool to help those manage diabetes by lowering a patient's hemoglobin A1c levels. Nurse case managers and other healthcare professionals can monitor blood glucose and continuous glucose levels remotely and provide timely intervention.
Improving Health with Nutrition
Telemedicine can provide case managers with the opportunity to consult with their members on nutrition. This is important as five of the eight causes of death in adults 65 years and older have a known nutrition effect.
If you have concerns about a member's nutritional status, you can conduct a mini-nutritional assessment over the phone. If you feel your member can benefit from a home-delivered meal program, you can check their insurance plan to see if they have this benefit.
Malnutrition can be associated with many adverse outcomes:
Depression of the immune system
Impaired wound health
Muscle wasting
Longer length of hospital stays
Higher treatment costs
Increased mortality
One cost-effective way to ensure proper nutrition to those with diabetes and other chronic conditions is home-delivered meals. Senior adults may have special dietary needs. Those with cardiac conditions or diabetes need to consume regular meals that are low in salt, sodium, sugar, and cholesterol.
Home-delivered meals can contribute to the health and independence of older adults. To learn more about the impact of nutrition care, download our eBook: